Welcome to Libertine Vienna
Founded 1986, Libertine Vienna is the longest-running Austrian nonprofit  sadomasochism and BDSM interest group.
A new group organizing a monthly regular meetup was founded in the very West of Austria.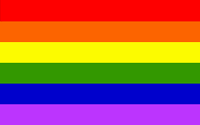 The Traditional Christopher Street Day Parade at Vienna's "Ringstraße". We were organizing our famous "Fiaker" (pony wagon) again.
Like everywhere in Austria, there are currently no COVID rules such as obligatory testing or masks anymore. Please, still stay cautious.
---
Next Libertine Events:
Meetup for the Younger People
---
Next Upcoming Events (more):
Assorted events for kink-interested people