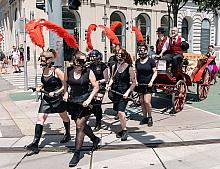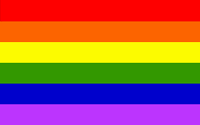 We have beenn at the traditional Christopher Street Day Parade 2022 at Vienna's "Ringstraße".
As in previous years, the entire queer community celebrated and demonstrates along Vienna's wonderful "Ringstraße".
Love knows no borders!
For the acceptance of LesBiGayTrans-people and all kinds of life and love! 
For more lust and joy!
We - the Libertine Vienna - called for ponies and organized our legendary "Fiaker" again. 
Fotos by Joe, Nico and Daniel (Daniel1908@fetlife).